Get to know Portitxol (Full day)
We want you to have an exciting day. Our great day follows a path similar to that of the rest of our excursions, crossing the wild beach of Las Rotas until we reach the emblematic Cova Tallada. There we will get as close as permitted by law to be able to admire the beauty of the cliffs of Cape San Antonio. Then, we will head towards the Island of Portixol, where some of the best coves in the Valencian Community are located. Once our captain selects the most pleasant and comfortable cove, we will anchor and enjoy a swim and a meal (salad, Valencian paella and fresh fruit). The meal will include a drink of your choice. We also offer a vegetarian and vegan menu (salad, vegetable paella and fresh fruit).
PORT
JÁVEA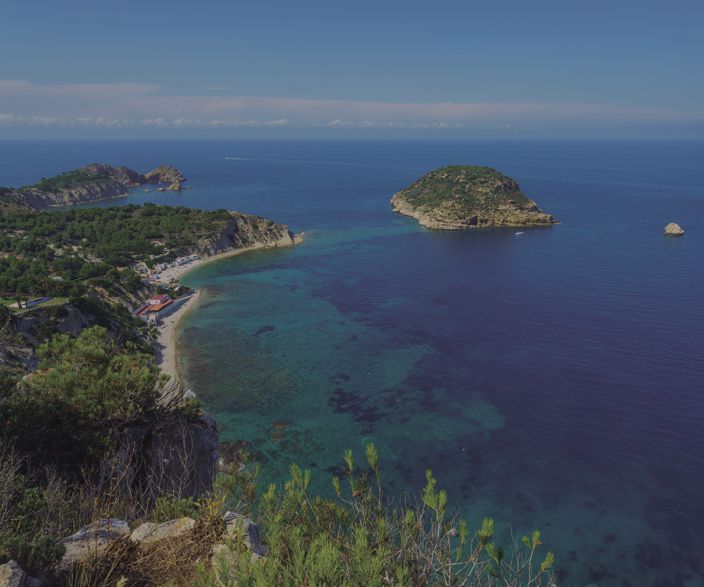 PUERTO DE
VALENCIA
Choose a day and book your excursion online in 1 minute!
Prices:
45 € Adults From the age of 13
40 € Seniors +65 years
20 € ChildrensFrom 4 to 12 years
Free for children under 4 years old
Departure port:
Denia
Duration:
3 hours and 30 minutes
Timetable:
June: Wednesday, Saturday and Sunday 11:30 h

July to September: All the days 11:30 h
It includes:
1 Drimk
Full salad, Valencian or vegetable paella, fruit
Catamaran tour
Crew and fuel Crew and fuel
Important information:
For group bookings a minimum of 20 people is required.
Advance booking is essential.
Tours will be conducted with a minimum of 15 people.
All our excursions are subject to weather conditions.
Book now an unforgettable experience sailing along the coast of Jávea on a catamaran!
You may also enjoy these…

Copyright © 2022 Boramar. All Rights Reserved