Get to Denia in an easy and simple way. Turn your journey into a little adventure and say goodbye to the hassles of traffic and parking. We will leave from the port of Jávea and reach Denia through beautiful seascapes. We make it easy for you, wide time availability. We also offer you to transport your bicycle for free.
PORT
JÁVEA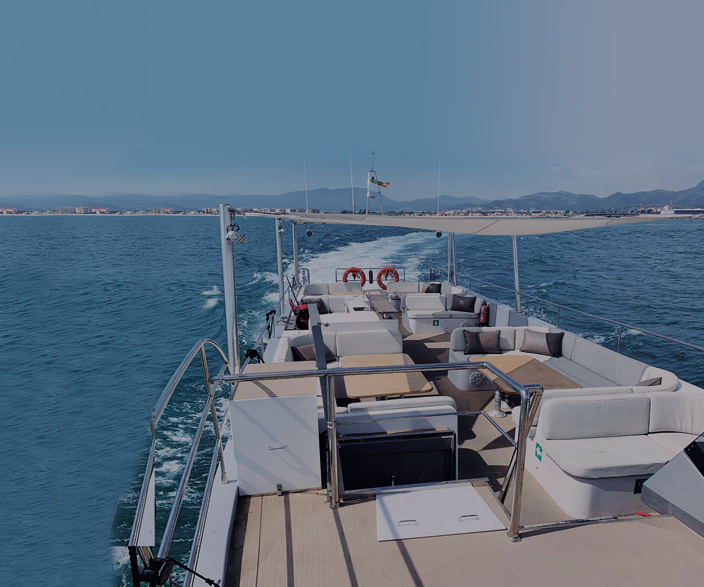 PUERTO DE
VALENCIA
Choose a day and book your excursion online in 1 minute!
Prices:
12 € Adults From the age of 13
10 € Seniors +65 years
8 € Childrensfrom 4 to 12 years
Free for children under 4 years old
Departure port: Jávea
Duration: 50 minutes
Timetable:
April y May: Tuesday, Thursday, Friday, Saturday, and Sunday. Denia (10:30h, 12:30h, 16:30h). Jávea (11:30h, 13:30h, 17:30h)

June: Wednesday, Saturday and Sunday . Denia (11:30h). Jávea (15:30h)

July a September: all days. Denia (11:30h). Jávea (15:30h)
It includes:
Free bike transport
A Catamaran tour
Crew and fuel
Important information:
For group bookings a minimum of 20 people is required.
Advance booking is essential.
Tours will be conducted with a minimum of 15 people.
All our excursions are subject to weather conditions.
Book now an unforgettable experience sailing along the coast of Jávea on a catamaran!
You may also enjoy these…

Copyright © 2022 Boramar. All Rights Reserved